OUR NEXT CONCERT:
HOLIDAY MAGIC 2023!
MARK YOUR CALENDARS!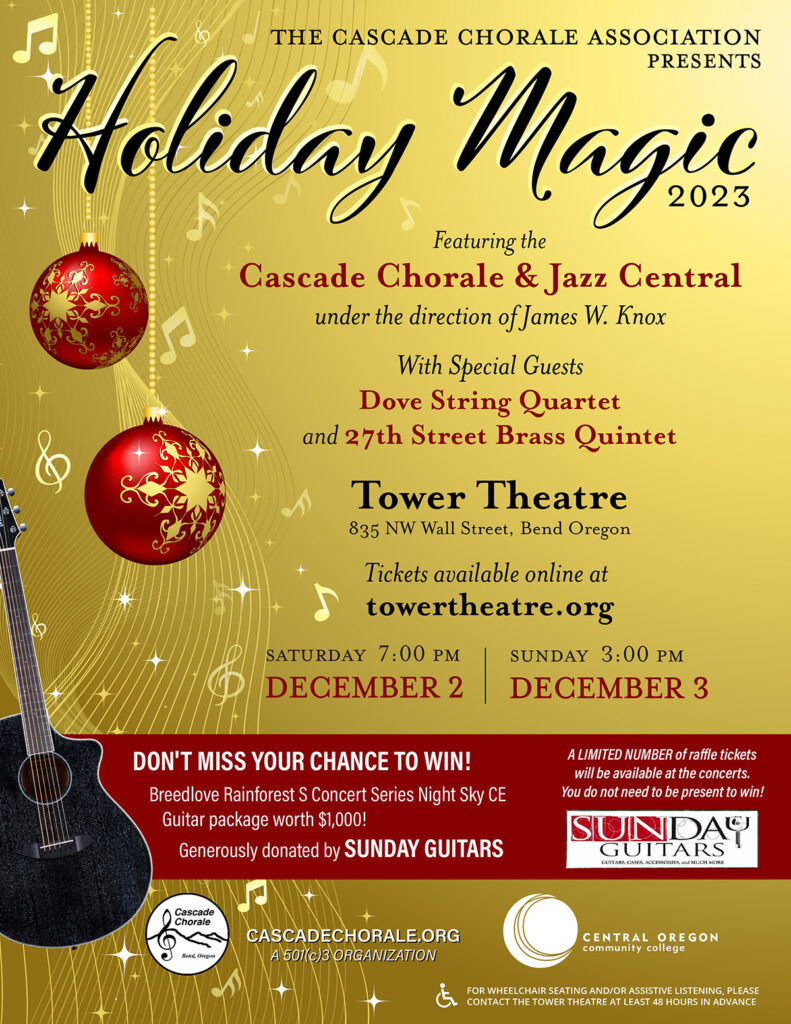 December 2nd & 3rd at the Tower Theatre!
Get ready for a firecracker experience at the upcoming Holiday Magic concert on December 2nd and 3rd at the Tower Theatre! We're thrilled to showcase a high energy blend of beloved classics and fresh new works. Brace yourself for the return of the crowd-favorite Jazz Central, along with the dazzling brilliance of the 27th Street Brass Quintet and the Dove String Quartet that will captivate your senses. Don't miss this incredible opportunity to kickoff the magic of the holiday season!
And if our stellar music is just not enough,
we are going to give the gift of music to one lucky person!
Thanks to the generosity of Sunday Guitars, the Cascade Chorale is also giving away a beautiful Breedlove Rainforest S Concert Series Night Sky CE Guitar to one lucky person!
This stunning guitar, along with a Guitar Stand, Gig bag, and Tuner, all worth $1000, is up for grabs in a special limited entry raffle.
Let's talk about this Breedlove Rainforest S Series guitar, part of The Eco Collection. Its acoustic-electric magic will blow you away! With its sustainable tonewoods made from African Mahogany, you'll not only get exceptional sound, but also contribute to preserving our forests. That's a win-win!
The slim-necked, solid-topped Concert body offers unparalleled comfort, versatility, and a warm midrange focus that songwriters, roots rockers, and folkies all adore. Plus, the stylish soft cutaway design allows you to effortlessly reach every fret, while the Night Sky finish showcases the vibrant beauty of the rainforest.
So, get ready to look good, sound better, and feel great with the Breedlove Rainforest Concert CE. Don't miss your chance to win this incredible guitar at our concert. See you there!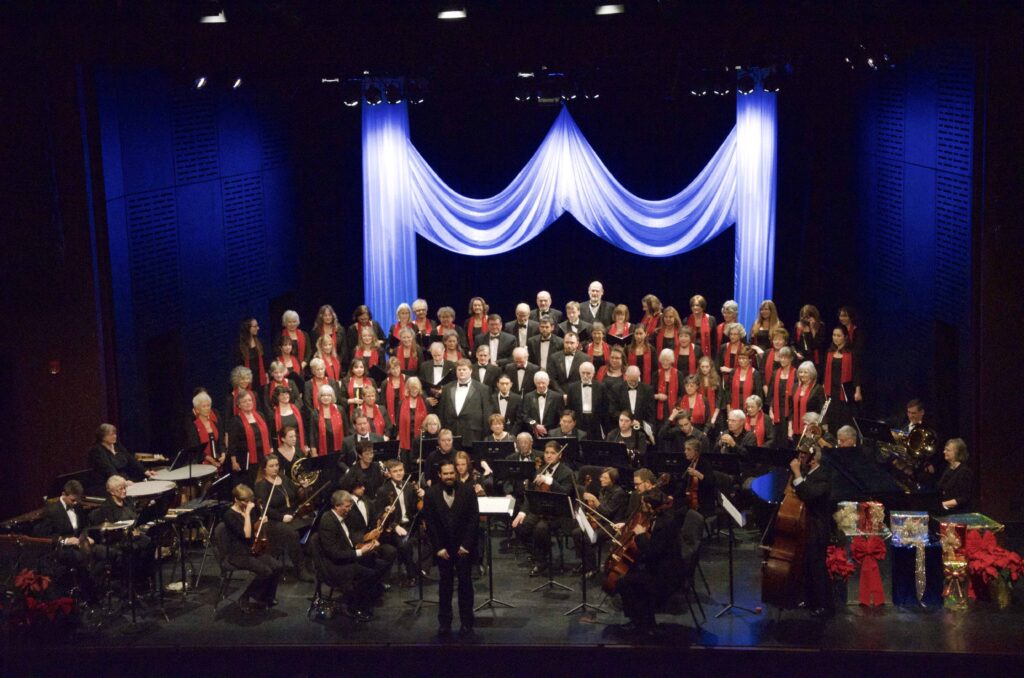 Can't wait for the concert? Lend your support to help get this engaging program off the ground. Donate by giving the gift of song (link here).
or $20 is PLENTY and $50 is NIFTY!!
Thanks for supporting the Cascade Chorale