Upcoming!
MARCH 14th, 7 PM and 15th, 3 PM:
A CELEBRATION OF WOMEN COMPOSERS
Nativity Lutheran, 60850 Brosterhous Road, Bend
Our next concert will be a dynamic celebration of music by women composers. Come be amazed at this joyous journey across the ages and around the globe as we explore the wealth and diversity of women's inspiration from the 1500s to today!
The concert is free to all with donations gratefully accepted.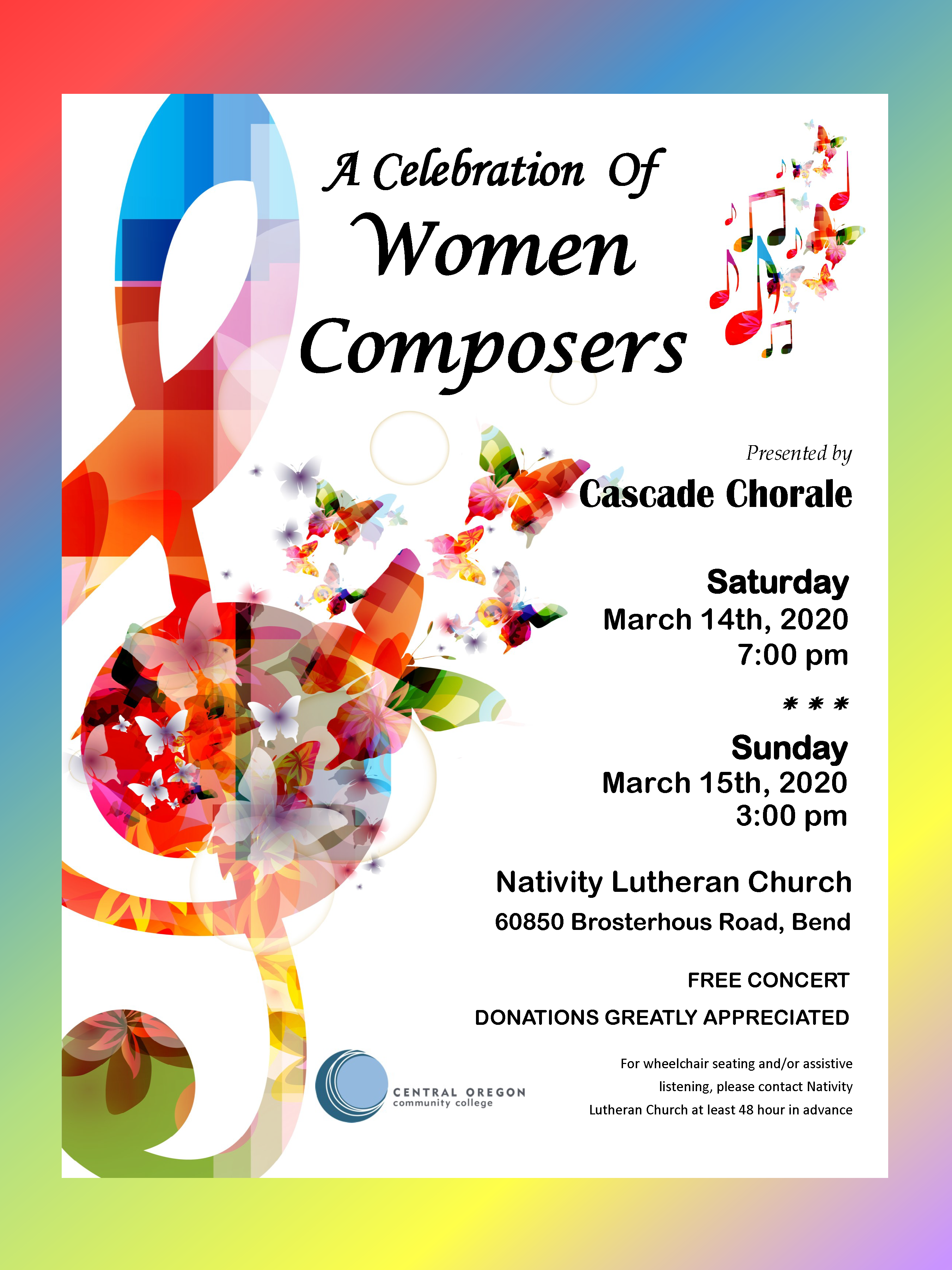 MAY 16 and 17, 2020:
MODERN BROADWAY!
Stay tuned for details!
Thanks for supporting the Cascade Chorale