Upcoming!
DECEMBER 2019:
HOLIDAY MAGIC
Holiday Magic will return, for its fifteenth season,
Saturday, December 7th (3 & 7 PM) and
Sunday, December 8th (3 PM),
at the Tower Theatre, Bend.
Holiday Magic 2019 showcases the musical talents of the Cascade Chorale – presenting beautiful, traditional music of the season, including a lovely new setting of a seasonal standard by Director James Knox. Joining the Cascade Chorale for all three performances will be Jazz Central – a new ensemble of talented vocalists providing swinging' jazzed up versions of seasonal favorites.
And if you need your fix of amazing kid energy, the Saturday and Sunday matinee performances feature the delightful, charming and talented Bend Children's Choir.
Cascade Chorale, Bend Children's Choir and Jazz Central are under the direction of James Knox.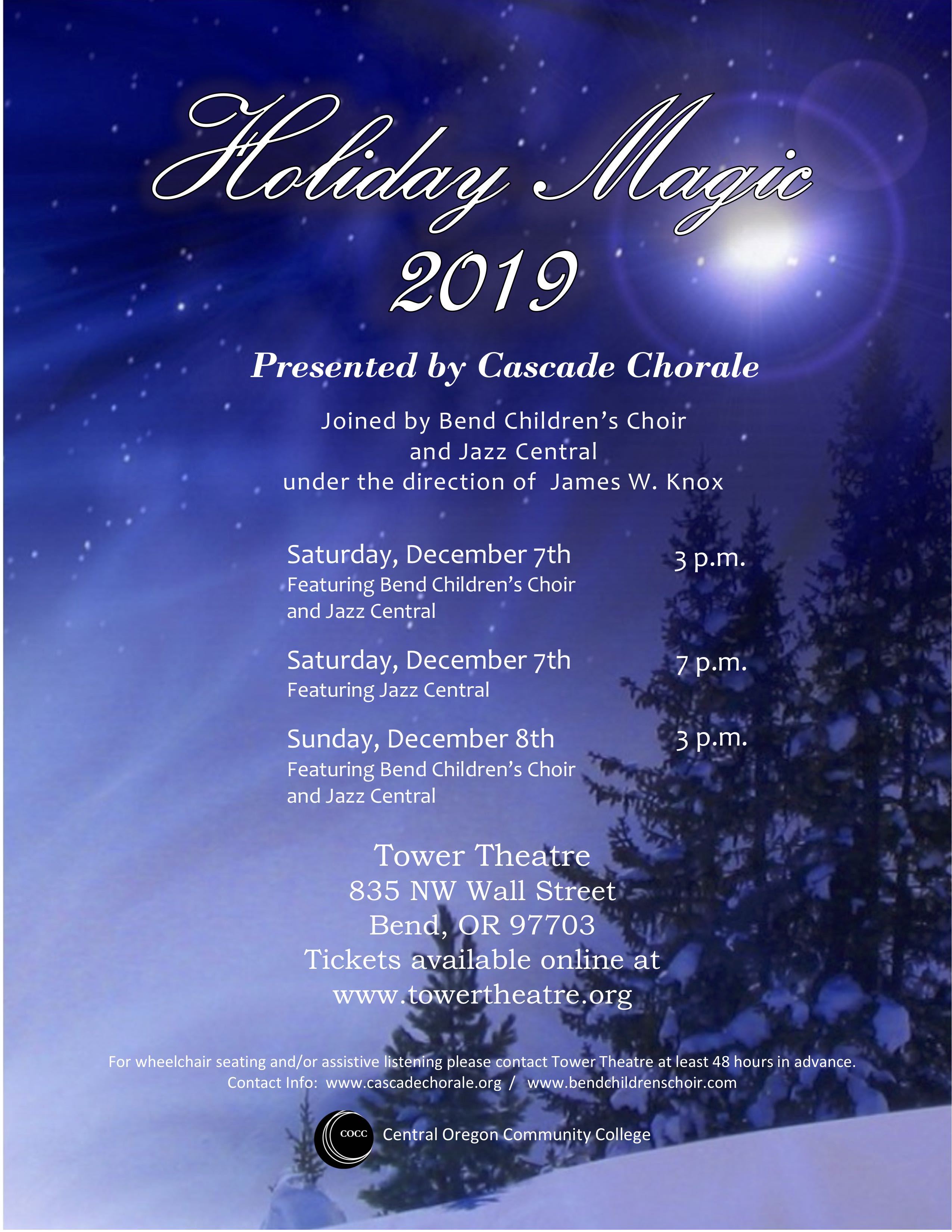 MARCH 2020:
FEATURING WOMEN COMPOSERS
March 14 and 15, 2020
MAY 2020:
MODERN BROADWAY!
May 16 and 17, 2020
Thanks for supporting the Cascade Chorale