Upcoming!
MAY 2019:
Cascade Chorale goes "Country!?"
Dust off your hat and boots! This concert will celebrate some of the greatest in our country's music from Appalachian folk music to John Denver … Bob Seger to Bob Dylan … and an homage to some of our favorite fried foods…
Join the fun for this kick in the pants to our riser fundraiser! Yes, the Cascade Chorale is embarking on a capital campaign to raise funds for a new set of (safer) performance platforms!
Friday, May 17, 7:00 PM, and Saturday, May 18, 3:00 PM
Unitarian Universalist Church, 61980 Skyline Ranch Road, Bend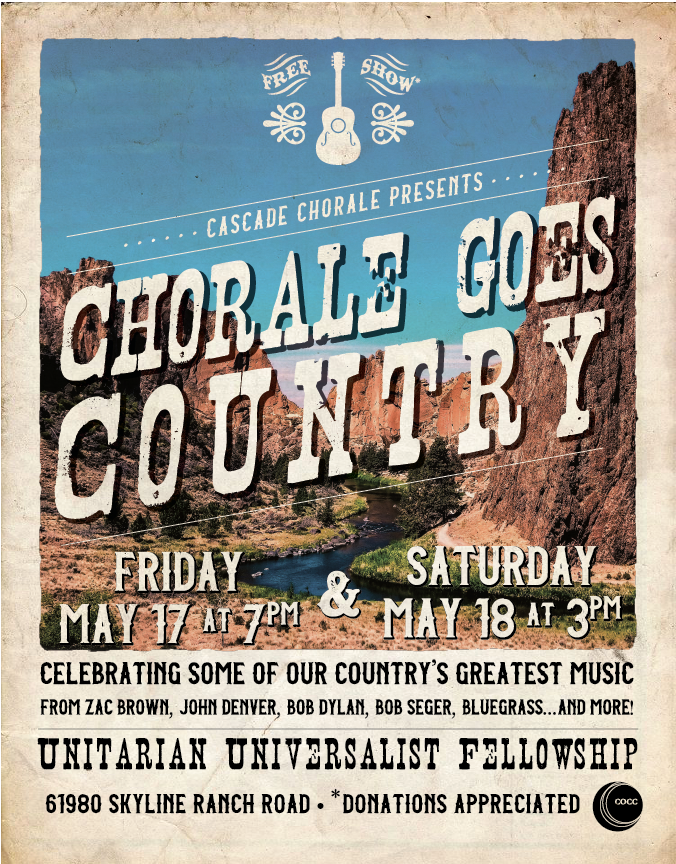 December 2019:
Holiday Magic will return, for its fifteenth season, December 7 and 8, at the Tower Theatre, Bend.
Thanks for supporting the Cascade Chorale
Check our Facebook page for videos of Spring '18 Term's MixTape