Upcoming!
March 2019:
At our Winter Concert on Saturday, March 16 and Sunday, March 17, the Chorale will present the world premiere of Pura Lux (Pure Light Mass) by James W. Knox and selections from The Armed Man: A Mass for Peace by Karl Jenkins
The concerts are 3:00 PM each day, at Nativity Lutheran Church, 60850 Brosterhous Road, Bend.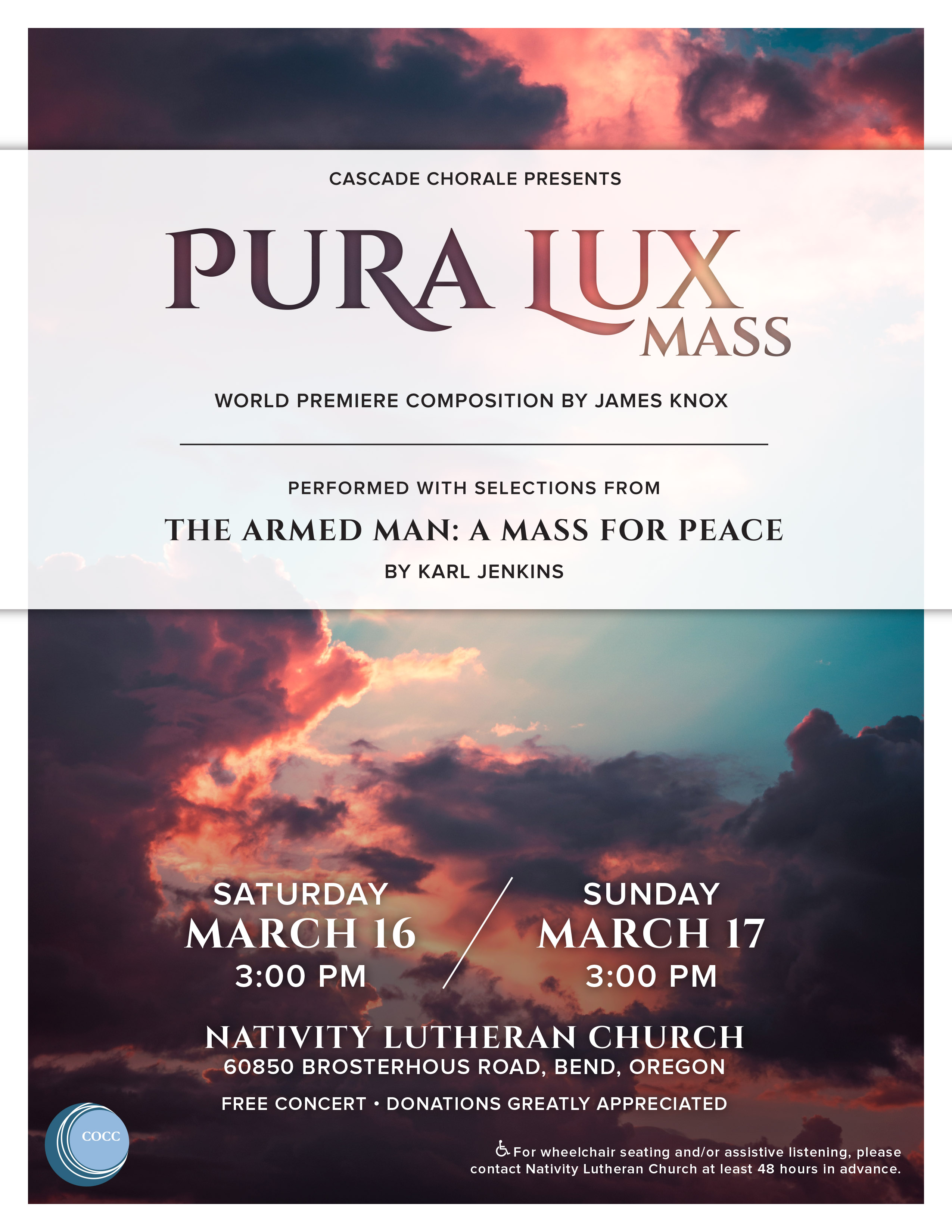 May 2019:
Mark your calendars for our Spring Concert, Cascade Chorale Goes Country, on Friday, May 17, 7:00 PM and Saturday, May 18, 3:00 PM, at the Unitarian Universalist Church, 61980 Skyline Ranch Road, Bend

December 2019:
Holiday Magic will return, for its fifteenth season, December 7 and 8, at the Tower Theatre, Bend.
Thanks for supporting the Cascade Chorale
Check our Facebook page for videos of Spring '18 Term's MixTape