OUR NEXT CONCERT:
BROADWAY, GOSPEL, SPIRITUALS & FOLK!
MARK YOUR CALENDARS!
June 3rd, 7:00 PM and 4th, 3:00 PM are our next concerts and we will be hopping with the pops! Broadway, gospel, ….want to guess what else? Join us for the fun!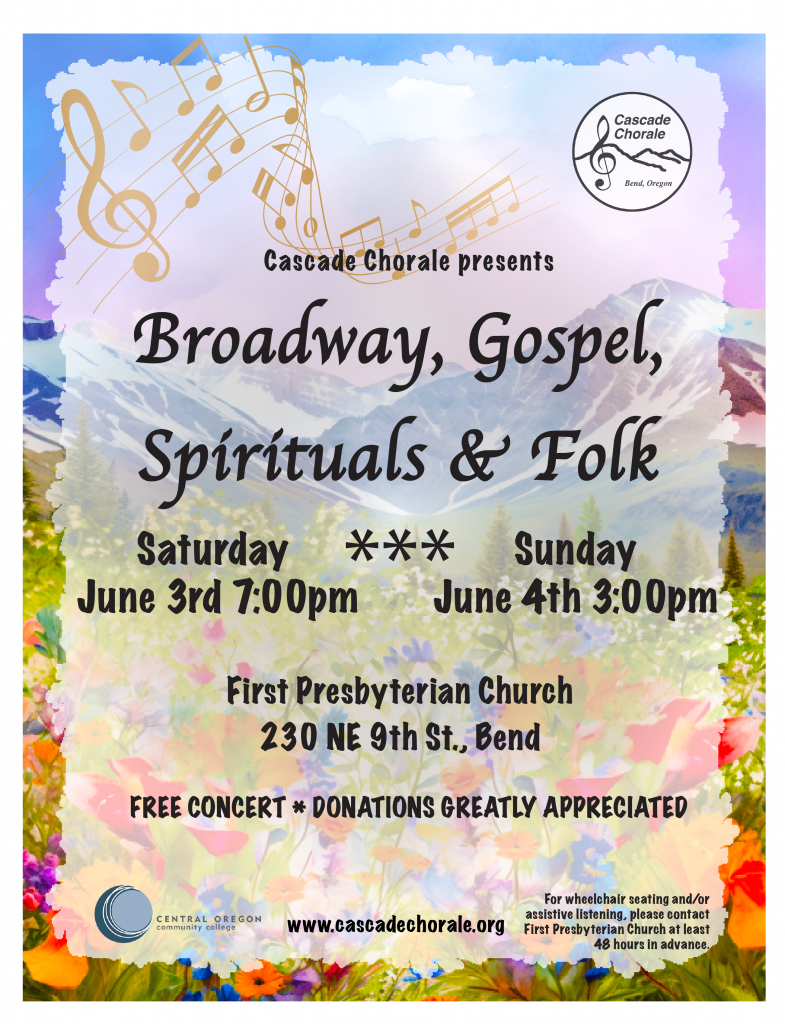 Can't wait for the concert? Lend your support to help get this engaging program off the ground. Donate by giving the gift of song (link here).
Thanks for supporting the Cascade Chorale