Cascade Chorale Welcomes You!

HOLIDAY MAGIC IS BACK AT THE TOWER!
TICKETS ARE GOING FAST AT THE TOWER THEATRE!
With an eye to the future and keeping the Cascade Chorale a vibrant community of musicians making music together, we invite you to help defray our ongoing costs and the kick off of our new scholarship program:
The thought was that if everyone can kick in this tiny amount, it will go a huge way to helping our program continue to bring you great experiences with music. Of course, we will never say no if you choose to donate a larger amount 🙂 Thanks in advance for your generosity!
---
Our Mission:
To provide an opportunity for talented vocalists to sing together and prepare a variety of enriching, enjoyable and educational concerts for the community.
The CASCADE CHORALE is a one credit class that meets Tuesday evenings at Central Oregon Community College. We welcome all who enjoy singing in a large, SATB choral community. Each term brings a new repertoire and membership roster.
---
The Cascade Chorale Sings Together Again!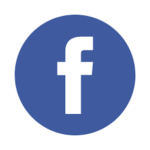 Interested in singing with us? If new to the Chorale email Director James Knox.
And, please check out our Enrollment Info pages.
Go to the Contact Us page to join our mailing list.